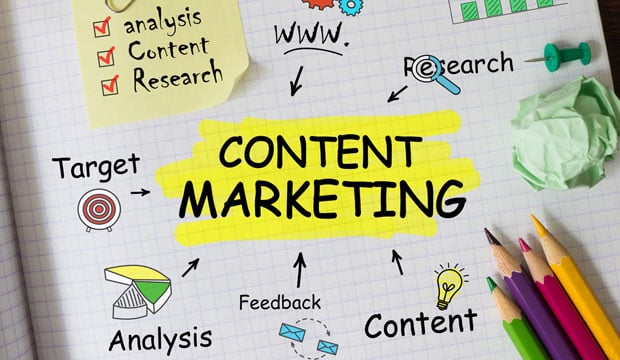 Content marketing is the art of creating engaging and informative digital content from which potential customers can gain value. But where does the marketing come in? By creating this content, you can attract leads and sales. Instead of chasing customers with TV infomercials, print ads, cold calls, and emails, content marketing can help bring those customers to you. This is what's known as inbound marketing. And it costs 62% less than traditional marketing (also known as outbound marketing). It also generates 3x more leads.
Thanks to the versatility of online content marketing, you can educate your audience through a high-quality blog post, an engaging video, an informative infographic, a fun social media post, a riveting ebook, and more.
HOW TO SUCCEED WITH CONTENT MARKETING
With any new marketing campaign, you should always have a strategy. This might seem like a no-brainer, but you'd be surprised at how many businesses start things off without a clear plan. Whether it's to avoid extra work or to save money, it may seem like a good idea to cut corners, but if you want to create compelling content that's bound to stop people in their tracks and take interest in your business, you must put lots of thought into the process. Here's how. . .
1. IDENTIFY YOUR GOALS
The first step to developing your content marketing strategy is to figure out what you want out of it. Identify your content marketing goals and tie them back to your primary business objectives. Your goals will likely determine what type of content you'll create as well as where your content will appear on the internet.
For example, let's say that one of your goals is to build brand awareness and boost engagement. You'll probably want to start writing attention-grabbing social media posts. Or maybe you want more website traffic. Blog posts on your website are a good place to start.
2. GET TO KNOW YOUR TARGET AUDIENCE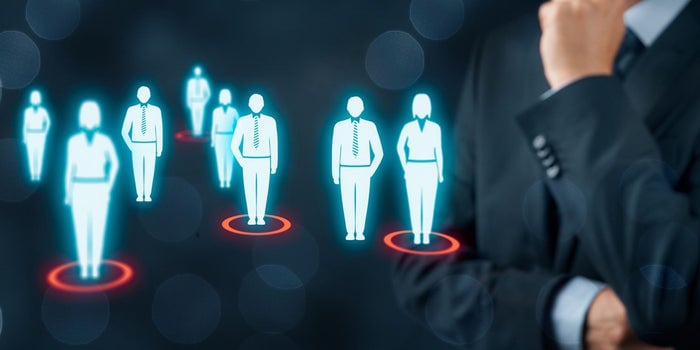 Your campaign won't be very successful if you create content your ideal customer doesn't even like. Therefore, you need to learn what makes your customers tick. Get to know their worries, concerns and pain points. What are their preferred solutions? Following these steps is key to ensuring your content resonates with your audience and keeps them coming back for more, which can ultimately lead to sales.
3. MAP OUT CONTENT THAT ALIGNS WITH THE BUYER'S JOURNEY
Next, you want to learn how your customers typically move through the sales funnel. For example, many of them might be just discovering your brand, which means they're not yet ready to make a purchase. This is the awareness stage. Instead of bombarding them with sales messages, it's best to give them content that answers their questions. Types of content to create for the awareness stage includes:
Blog posts - inform your audience without being too pushy and can drive traffic to your website.
Videos - humanize your brand and answer questions in a visual way.
Lead magnets - bits of content - provided to customers in exchange for their emails - that show off your expertise in your industry.
Infographics - attention-grabbing visuals that can inform your audience quickly and easily.
Maybe your target customers spend lots of time in the consideration stage. If you find that a lot of your leads are having trouble deciding if your product or service is right for them, then you should create content that helps remove doubt, build trust and create a fear of missing out (FOMO). This type of content may include:
Detailed case studies - showcase real-life examples of past successes with your product.
Webinars - display your knowledge and position you as a thought leader in your industry in an engaging way.
White papers - indicate you have in-depth knowledge about a normally complicated topic.
Reports - show that you're an industry leader.
If you find that many of your leads are stuck at the decision stage, it's your job to help them make that final commitment and close the deal. To help prospects make that final plunge, you need to create the following content:
Free trials & demos - allow prospects to see for themselves how your product/service will solve their problem.
Tailored offers - discount or special offer that adds value to their purchase.
Competitive comparisons - explain your unique selling points and why your product/service is better than others.
Detailed information - answers important questions about your product by providing specs, photos, pricing, warranties, etc.
4. CREATE A CONTENT PLAN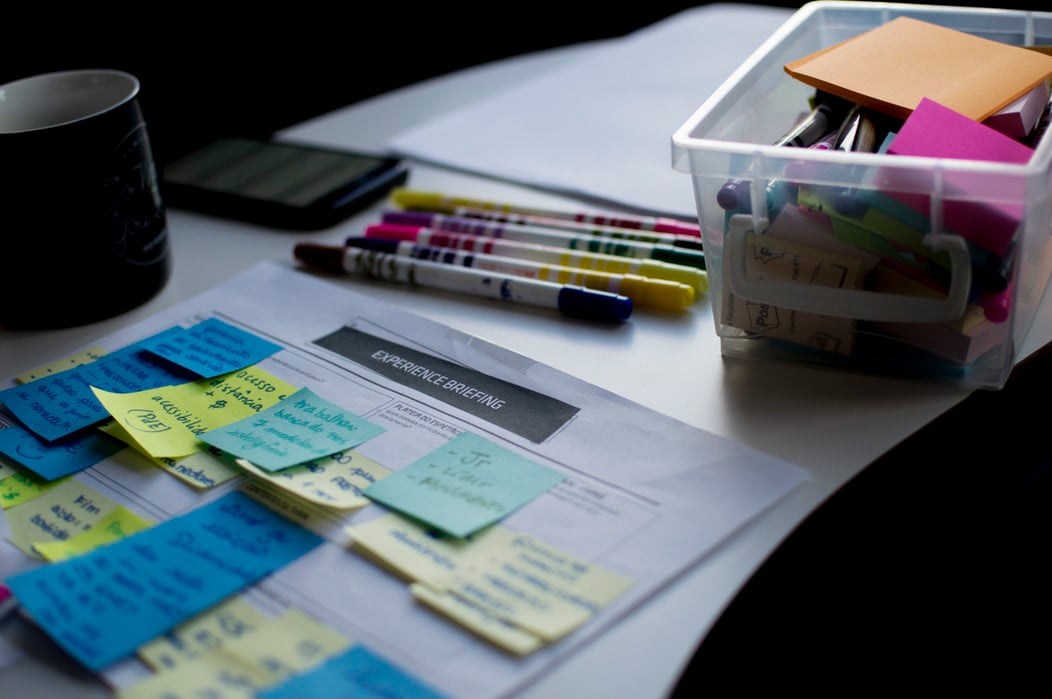 Now that you've mapped out how your content will align with the buyer's journey, it's time to decide how you're going to carry out this plan. What topics are you going to write about? What topics are your audience interested in? One way to determine this is to conduct keyword research to see what your target audience is searching for on the internet. You can also create a list of their most common questions before, during, and after a sales or customer service conversation. Don't hesitate to look at what your competitors are doing and the topics they've created that have generated interest and sales.
Once you figure out what topics you're going to cover, create a content calendar that details when you're going to publish your content. Sticking to a consistent content schedule is crucial to the success of your content strategy.
5. DETERMINE WHERE YOUR CONTENT WILL LIVE
Choosing the right distribution channels is key to getting in front of the right audience. To figure out where you'll post your content, consider where your audience spends lots of their time. Do they visit news sites often? Are they on social media sites like Facebook, LinkedIn, Twitter, Instagram, or Pinterest? Do they make frequent searches on the web? Depending on your audience's preferences and behaviour, you might consider publishing your content on news sites, social media, emails, or your blog. You can have the best content on the internet, but if your target audience won't see it, then your time and resources will go to waste. Create content on platforms that cater to the audience that matters the most to you.