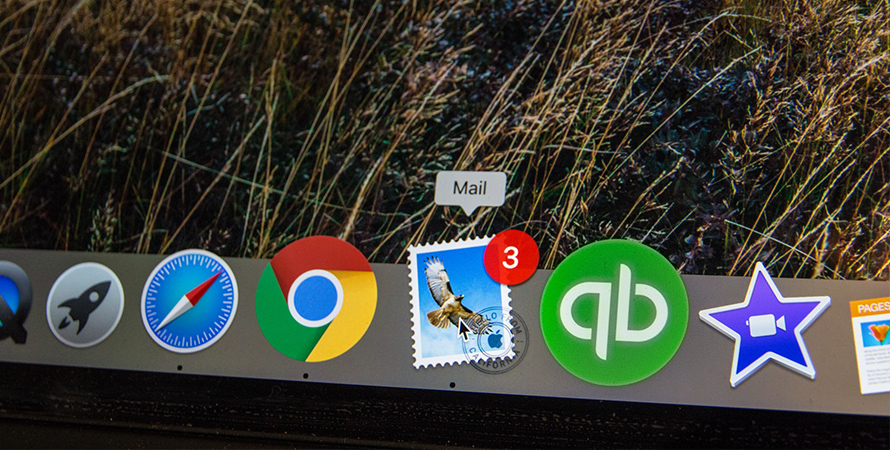 While the entire nation was hunkered down, eating and getting fat, Tim Cook and his people back at Apple spent their quarantine working on the latest version of the iOS.
A few months later and the results are here. Meet Apple's upcoming iOS 15, an update to the existing OS framework that's slated to affect email marketing platforms globally.
The rest of us (me included) are not far behind: at least we have something big to show for this past year; our new and improved beer belly 2.0.
Maybe iOS 15 needs no introduction, especially if you're in email marketing. Heck, it's all people have been talking about for the past few weeks.
What is iOS 15?

How will it impact my marketing campaign?

Is this a good thing or a bad thing?

What preparations can I make?
You've heard that details of iOS 15 questions are fueling stress-induced insomnia and coffee addictions in marketing boards; these are probably half of them.
Quite fortunately, you're at the right place at the right time; this blog will address all of these issues. And a little bit more.
Before You Go On First Things First: Email Marketing
Before you go on, let's establish the fact that effective email marketing is not the be-all end-all of lead generation. Nonetheless, it's the closest you'll ever get to one.
Email marketing remains the most potent tool for lead generation. With that in mind, mornings are still for coffee and emails for most of your prospective customers—Not Twitter, not Instagram.
And it shows in the statistics.
According to a McKinsey study, emails are 40x more effective than social media at lead generation. No wonder 93% of marketers consider email to be their top distribution channel.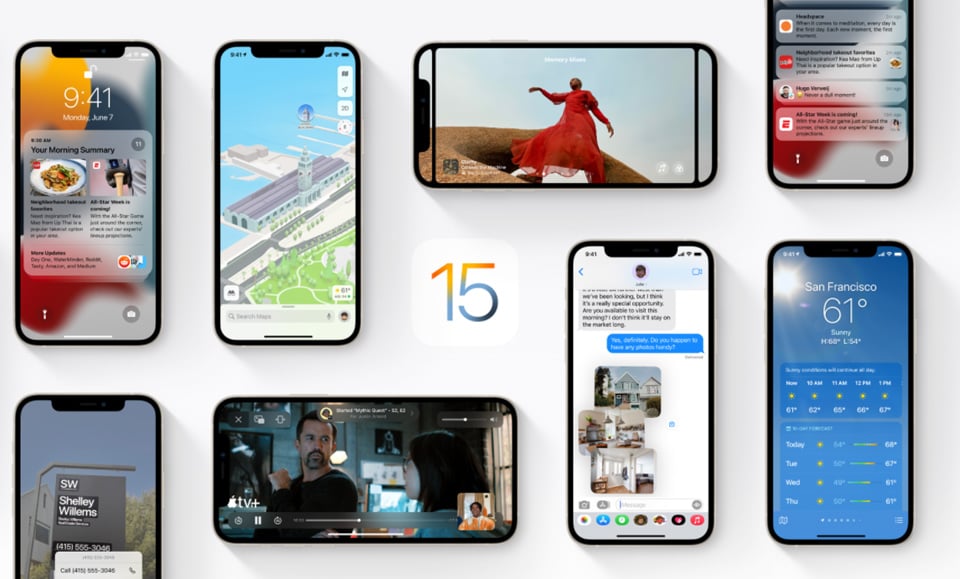 What is iOS 15
Announced at Apple's WWDC, the upcoming iOS 15 is the operating system expected to run in its range of smartphones and tablets from this fall.
Apple had an iOS 13 update last September you probably never heard of. You ought to be wondering what makes this iOS 15 update so crucial to email marketing.
This update comes from a strong heritage of mobile operating systems- each that Apple built to bring something new in terms of privacy.
Take iOS 14.5, for example. Apple built this OS to rein in on app tracking. iOS 15, on the other hand, is targeted at email tracking.
The bone of contention is the new iOS 15 features that will make it hard for your company or business to collect email data.
Why Privacy Is Good For All Of Us
Whichever way you view iOS 15's Mail Privacy update, there is one thing everybody can agree on, data privacy is important.
74% of email users are more worried about internet privacy than they've ever been. Half your target audience is probably part of this group, and while internet service providers and email service providers generally help to preserve this, the Apple's new Privacy update is taking things in a bold new step.
Privacy will help:
Remove the mistrust clients have on emails they receive

Make users feel in more control of emails they receive

Increase the click-through rates of emails that end up in clients inboxes
How Will It Impact My Marketing Campaign
It's impossible to discuss the impacts of the iOS 15 without first looking at the features this new update brings to the table.
They include:
Hide My Mail
With just the tap of an icon, this new IOS 15 update will allow Apple users to hide their emails from third-party internet users, thus improving privacy and user security protection.
This move alone is one more hurdle for companies that buy or sell email lists. However, if you're one of those companies that get their emails directly from the horse's mouth (the client), you were way ahead of your time.
There's no need to worry, with the right strategy, creating effective email lists will still be possible years after this update.
Anonymous Email
Another feature that may seem like a nail in the coffins of your average email marketer is the burner email address. This one is probably someone back at apple watching too much of HBO's drama series The Wire.
This new update allows users to create temporary throw-away email addresses, which clients can use when browsing and discard when they are done.
Regardless of how one may feel about this feature, giving credit where it is due, it's pretty clever.
Private Relay
Private relays seem like the end of the road for IP address tracking. This feature will make IP address tracking opt-in only.
It will encrypt the user's internet traffic through a proxy server that acts as an inbuilt VPN. In the next few months, that guy visiting your website from Penang will be your neighbor right there in Petaling Jaya.
This feature will make it more difficult for companies to segment their audience geographically, another hurdle to your marketing efforts.
So Long Open Tracking
The last and most important is open tracking. This metric is half the reason people believe that this iOS 15 update is an assault on email marketing.
This feature contains a proxy that removes pixel tracking that your systems use to check whether your audience opened your emails.
That only means one thing: Farewell to gross open rates, one of the most crucial metrics for email marketers looking to track their audiences.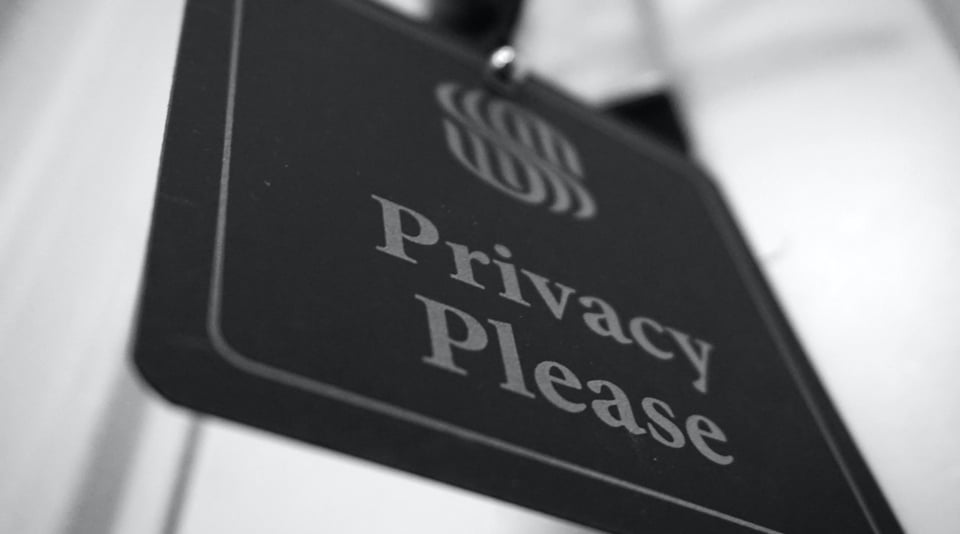 Is This A Good Thing Or A Bad Thing
Houston, we have a problem.
Privacy is good for society at large but is at the same time an inconvenience to email marketing. It's easy to see why this update is frustrating to marketing campaigns across the nation.
Having to adapt your marketing strategy to Covid then this new update is stressful. It may seem that marketers keep moving from one unprecedented event to another.
However, there are a few positives from all of this:
It will narrow the scope of your email marketing campaign to only those interested

The quantity of leads will decrease, whereas the quality of leads will increase

It will eliminate companies that don't take email marketing metrics seriously

It will reduce the number of unnecessary emails in your client's inbox
All in all, it will depend on your team's preparation and how easily you adapt. Moreover, some of these changes are nothing new. Take the VPN, for example.
Where Do You Go From Here
Versatility is the name of the game. Fortunately, there's enough time between now and this fall to prepare your email campaign for this iOS 15 rollout.
Even with this iOS 15 update, email marketing will still play a massive role in taking your business to the next level. That's why it's essential to still keep your foot on the pedal as far as your campaign is concerned.
Find Alternatives For Open Rates
As you've seen, the future of open rates hangs in the balance with this iOS 15 update. Don't fret; there are a lot of alternatives to make up for this loss. This include:
Click-through rate

Conversion rates

Unsubscribe rate

Email sharing/forwarding rate
Take Advantage Of Your Existing Data
Your company has been collecting email data for years now. With this new update, past trends, tendencies, seasonalities, and constants will come into play.
Without some of your email data, such as open rates, you can build on previous open rate analytics to determine the topics, subject lines, and keywords that appease your customers most.
Find Out How Much Of Your Audience Is Affected
It goes without saying that not all of your target audience use the iPhone. Moreover, a fraction of users will choose to opt into tracking for their convenience.
If you target market is mainly concentrated here in Malaysia for example, you may not be affected as badly as you think, with over 75% of local consumers owning an Android device instead of Apple.
Such breakdowns will help you make informed decisions and find out the scope of the update on your target audience.
Improving Deliverability Through Quality Content
Quality content has never been more important in email marketing. The subject line of your blog, its title, and overall content should reflect the recipient's preferences. Using words that sell will go a long way.
Personalization is no longer an option. With these new features, most generic and automatically generated emails will end up as spam.
Segmenting Audiences So That They Receive What They're Interested In
Building on the previous point, audience segmentation should play a more significant role in your email campaign and blogging.
Leverage buyer personas, brainstorming, comments, and feedback— whatever you can. All in all, ensure that your audiences are segmented and each segment gets what it wants.
Strengthening Other Digital Presences Such As A Website
Your email marketing campaign is not an island. Its strength will depend on other presences such as websites, blogs, and podcasts.
Invest in the presence that surrounds your email campaign, like a live chat option for your website. An efficient website and blog will go a long way in helping you build audiences even in this iOS 15 era.
Where We Come In
Teneo Technologies is your one-stop-shop for all things email marketing. We have spent the last decade helping businesses like yours perfect their inbound marketing strategies.
Our experience has delivered our client's email campaigns through regulatory changes and iOS updates since the iPhone came out. This iOS 15 update is no exception, and with all the changes 2021 has brought to the table as a whole, we're happy to help marketers better understand that.
For more information, contact us today, and we will be more than willing to help.