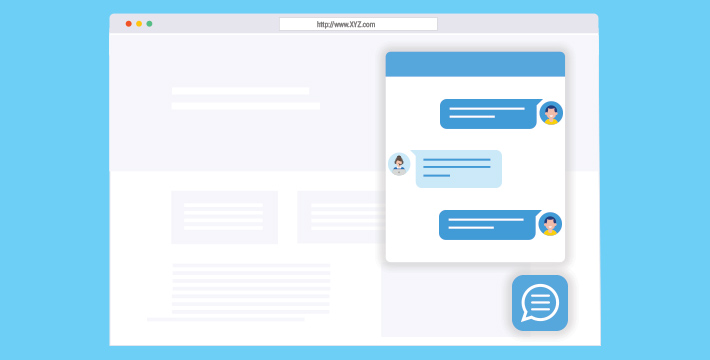 When it comes to your website design, website live chat is one of the most sought after features. It can offer you a variety of benefits to take your business to the next level. As you explore web design, live chat should be at the top of your "Must-Have" list.
Avoid Frustrated Customers
It's important to offer the highest level of customer service possible. This means that if you have a number for customers to call in for help, they're not stuck on extended queues. The longer you make people wait to talk to someone, the more frustrated they're going to become – and that can have a negative impact on your customer service levels.
With website live chat, people can get helped right away. They can ask a question, be connected with an agent, and receive answers in just minutes.
Improve Conversion Rates
You don't want to lose any potential sales on your website. You might have some great marketing campaigns in place along with an impressive sales funnel. However, Live Chat software can make it easier for you to monitor your website visitors as they browse your website. If it looks as though they're not going to complete the checkout process, it can prompt the chat feature so that they can talk to a support agent.
Research shows that 30 percent of site visitors will make a purchase instantly after talking to live support. As such, it can be one of the most effective marketing tools that you employ on your website.
Communicate Effectively with Customers Around the Globe
In the past, you would have needed to set up offices around the globe as you expand your business. This would ensure that customers would have the ability to talk to someone in their area. By using website live chat, you can make sure that you're able to communicate with your customers regardless of where they are in the world.
The added benefit of Live Chat software is that it will allow you to talk in their native language. Rather than employing a large number of translators, you can use Google Translate. It makes it easier to communicate immediately in order to address concerns, explain features, and remedy customer support problems.
Increase Business Credibility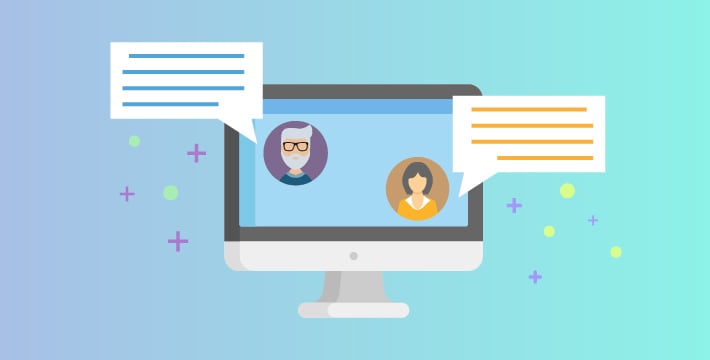 Customers want to trust who they do business with. New scams come online every single day. Anyone can create a website that looks professional. However, people want to know that they're doing business with real people – and Live Chat software enables people to communicate with you. This gives your business a significant amount of credibility.
You can use various auto greetings in order to collect information. Additionally, you can ensure that basic questions are answered without people having to enter personal details. Should someone want to connect with a real person, you can give them that option. Once they're able to talk to someone, you increase the level of customer satisfaction, making it a win-win for both you and your target audience.
Troubleshoot Problems
Problems can get worse if you don't address them right away. Additionally, if customers don't feel as though they're getting helped, they're going to leave negative reviews. If your only customer support option is to email, customers may not get the help that they need for hours or even days.
With website live chat, you can troubleshoot problems a lot faster. Rather than dealing with non-technical customers over the phone or via email, you can use the perks of live chat. This includes sending them knowledge-base articles, screenshots, and more. They can follow your step-by-step instructions and tell you what's going on in real-time. It makes it easier to provide the support that will make a difference with your customers. They'll know that they're getting helped and you'll be able to keep your customers happy.
Grow Your Business
As you grow your business, it becomes increasingly more difficult to deliver good customer service. You have more customers and, therefore, more needs. You don't want to spend a fortune on customer service agents, especially if you offer phone support. Rather than investing in a full call centre, you can use live chat on your website. It will make it easier for your agents to handle multiple customers at a time. It also allows you to expand your needs without spending a lot of money.
The added benefit is that you can train your agents faster to use Live Chat than you can to provide phone support.
You can give your agents more information based on how you're expanding – new locations, new products, and new niches of customers. It will ensure that they are capable of handling any issue that may appear over the web.
Provide the Support without Using Social Media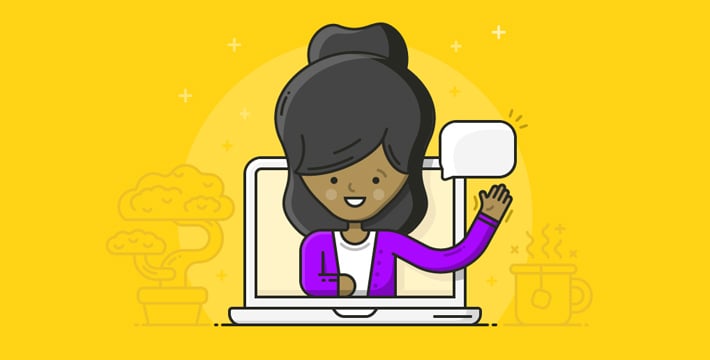 Many people assume they don't need website live chat tools because they have social media. While some people may turn to Facebook or Twitter, what about the people who don't have social media? You don't want to accidentally alienate a portion of your customer base.
Live Chat software can be used to keep the communication streamlined. It will be easier to maintain a back and forth as opposed to waiting for someone to read a DM. Plus, you can get the documentation of the interaction for reporting as well as for training purposes.
Compete More Effectively
You need to do everything you can in order to stay competitive. Within your industry, there may be countless other businesses offering similar products or services. With website live chat becoming increasingly more common, you want to address the needs of potential customers and existing ones alike. Failure to offer the highest level of customer service that you can possibly offer could cause you to lose customers – and we can prevent that from happening by helping you with your web development.
Contact us at Teneo Technologies Sdn Bhd today to learn more about web development tools that will support your business. With website live chat and more, you can grow your business and enhance the customer experience.