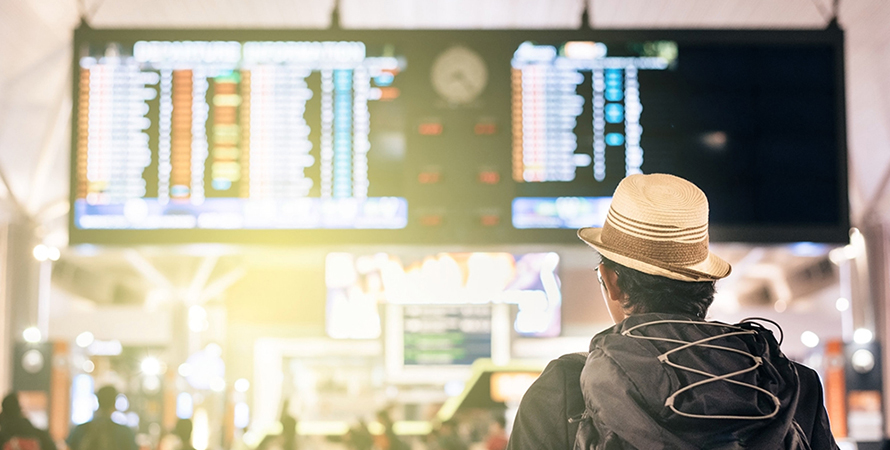 Malaysia has officially reopened its borders after nearly two years under the Covid-19 pandemic. With economists expecting an influx of eager consumers visiting the country to revitalise the economy, businesses are scrambling to ensure their operations will meet increased consumer expectations in the coming months. Let's look at the statistics.
From a pandemic to an endemic state
Pre-pandemic, Malaysia was a global tourist powerhouse, registering 26.1 million visitors in 2019 and RM86.14 billion in tourist receipts. However, to protect our citizens and help curb the spread of Covid-19 around the world, we shut off our borders, resulting in a loss of this revenue. This had far reaching effects on not only tourism, but a slew of other related businesses. From transportation to shopping to F&B, everyone felt the effects of the lockdown, and it is only now we are seeing signs of this shifting back.
On 8 March 2022, Prime Minister Dato' Sri Ismail Sabri Yaakob officially announced that Malaysia was to begin transitioning to the endemic phase.
Talking of the transition to an endemic phase as an escape strategy, Ismail Sabri explained that it would help Malaysians resume near-normal life after close to two years of battling the pandemic.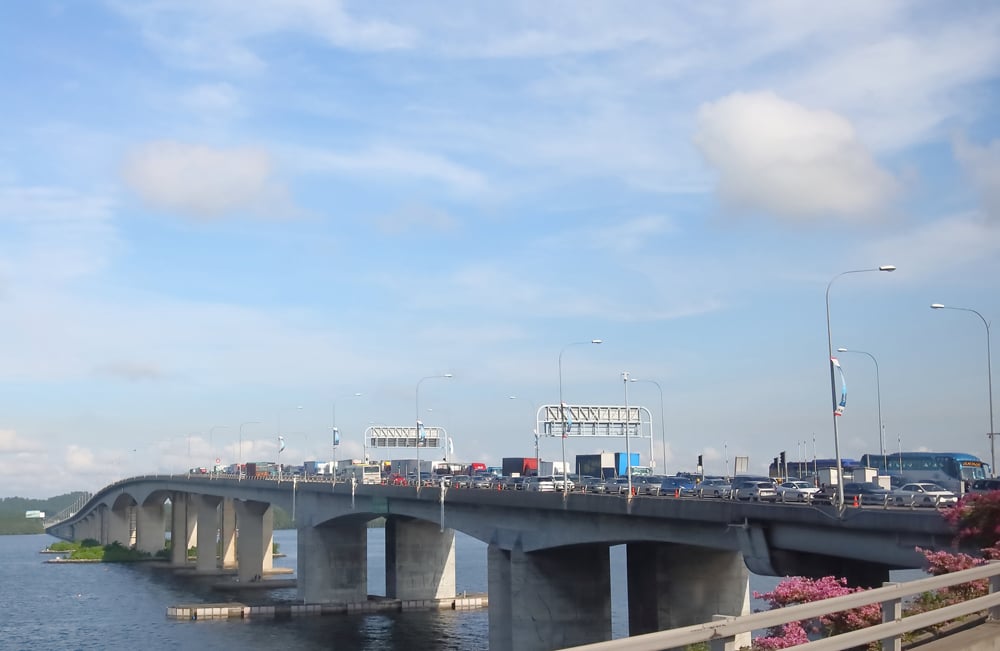 Businesses should look forward to a huge potential influx
Already, major airlines that fly into the country, such as Emirates Airline, are looking forward to the reopening. Emirates Airline's country manager, Mohammed Al Attar, expressed confidence that the airline would increase inbound flights into the country.
He even stated that his company had started seeing more travellers flying between Dubai and Kuala Lumpur. He added that the airline fills all its current 11 weekly flights between Kuala Lumpur and Dubai and is looking forward to exponential growth.
The business events industry is also looking forward to the reopening. The Malaysia Conference and Exhibition Bureau (MyCEB) is planning to bring in about 113,700 business guests in the 81 events it is set to hold in 2022. This could translate to RM834 million in estimated economic impact.
MyCEB is optimistic that the reopening will restore economic activities in the country, ranging from industry, trade, tourism, and investment. The economic buzz will also likely trickle to other sectors, with Malaysia being a key commercial hub in the Southeast Asian region. The food and beverage industry particularly, as well as the retail sector, are highly likely to see more consumers in the coming weeks.
This echoes what economists have been saying in the last month regarding Malaysia's return to recovery. Citigroup posted expectations of a 6.5 per cent growth for the country this year on the heels of US bank optimism for the Ringgit strengthening. Bank Islam is keeping to a moderate 5.5 per cent growth, but noted that shopping, accommodation, food and beverages and local transport was likely to see a resurgence.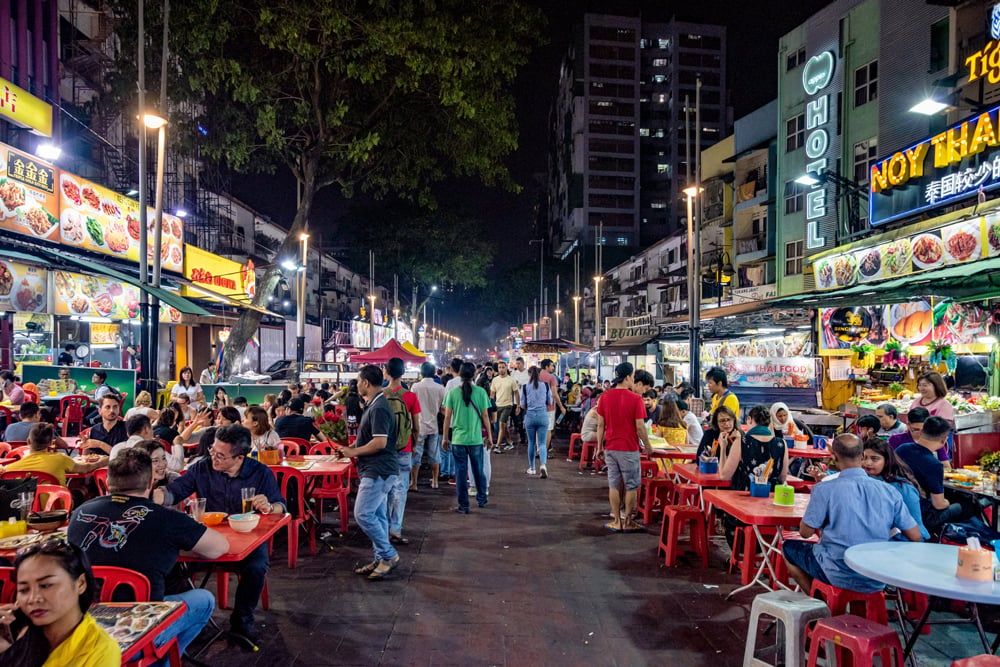 Its Time to Look at Digital
Today, there is a wealth of information online available for travellers looking to plan a trip customised to their preference without going through the rigid itinerary of a tour agency. Over 82% of trips are booked through a website or device.
From hotel rooms to local attractions, a traveller can now decide exactly where they want to visit, what food they want to eat, and which outlets they want to shop at.
The businesses that stand to benefit the most from this surge are those that already have a solid digital strategy in place. That means having a website optimised for the customer experience that funnels them towards making a purchase or booking an activity, or a mobile app strategy.
It means being on social media platforms like Meta and Twitter and tapping into your potential audience with tailored ads. It means automating customer journeys with chat bots and sending them targeted emails, providing a seamless service that people can feel confident and at ease with.
Is your business ready?
With millions of consumers returning to the market ready to consume, it would be catastrophic if you fail to prepare your business. Being competitive at this time means having proper strategies to cash in on the upcoming commercial resurgence. This includes employing the best digital marketing efforts to effectively connect with your target audience.
There is a need for businesses to reach out further beyond the borders to maximise returns. Look to capturing audiences within the Asean / Oceania region, which is likely to see interested parties looking to travel on lower budgets to nearby countries for their holidays.
To prepare for this outreach, digital platforms are essential towards your strategy, and should form one of your core pillars on getting your message out. Consider getting the following resources prepared as you aim to capitalise on the reopening:
An optimised website
If you don't have a functional website that is providing value to your customers and your business, this is the time to build one. Having an online presence that serves as a portal to client services and resources will give you a massive edge when it comes to capturing new customers. Remember to also ensure that your website is optimised for both search engines and user experience.
Email marketing
A must-have for small businesses looking to get a leg up on the competition. Email marketing offers the highest Return on Investment (ROI) with low entry cost and is perfect for engaging your customers every step of the way.
Send promotional offers to first time users and reward loyal customers for their patronage. Nudge potential users who are on the fence with exclusive limited time deals. With the right user segmentation and use of automation, email is the perfect outlet to attract and retain audiences.
Social media campaigns
Focusing on just a few paid campaigns could be more effective in the short run than attempting to run unpaid ads. Whether it is Facebook ads, LinkedIn ads or even Instagram ads, you have to find out where your target audience is flocked and then focus your pay-per-click efforts there.
Inbound blogging
This involves writing content that resonates with what your customers want to know. Have at least one blog talking about each service you offer and include your town, region, or the areas your business serves for local SEO value. Increased traffic means more potential eyes on your page, and as audiences start looking for relevant services in the coming months, this could translate to a lot of business for you.
Exclusive deals and offers
Since everyone will most likely be reopening at the same time, having exclusive deals or sales promotions is a great way to give your business a competitive edge. Regardless of the industry you are in, (hospitality, transport, entertainment, etc.), these offers will make your old customers interested in coming back while also capturing new leads.
Weblite can help you rebrand and kick-start your operations
Whether you are a travel agency looking to help as many people as possible who are looking to explore the reopened Malaysia, a luxury hotel seeking to inform your top-tier clients that your operations have resumed, or a bed and breakfast looking to stand out among your competitors, employing the appropriate digital marketing strategies can go a long way. We are here to help.
Weblite offers digital marketing solutions to suit your needs. We are focused on helping businesses achieve the most from their digital platforms and helping them devise the right strategies towards achieving your goals. Let us customise a solution for you to help you bounce back from the pandemic and capitalise on the nation's reopening, while keeping you ahead of the competition. Contact us today to learn more.