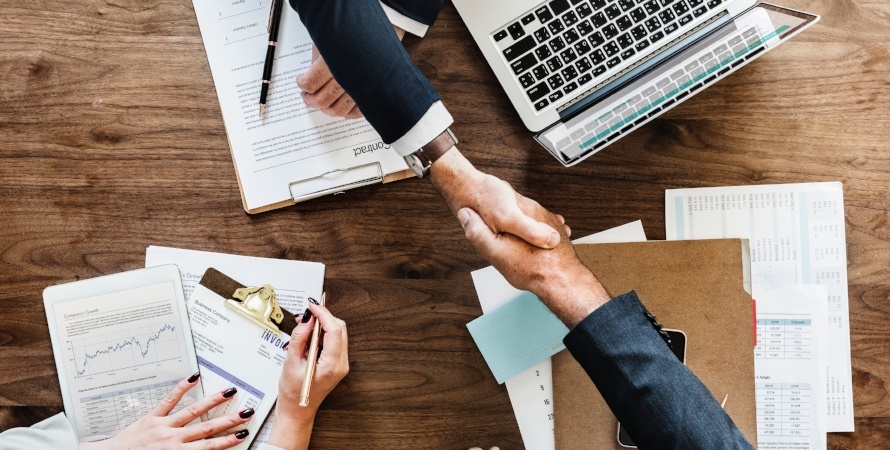 One of the biggest dilemmas we can come across while in the market for a website is whether we want to go through a web design freelancer in developing your website, or an established web development agency. While there are plenty of benefits to either option, many of us feel as though we can benefit from one more than the other.
The main benefit of working with an established website development agency is that you'll have a full team of experienced website developers, designers, QA testers, and customer support that will most likely be available at all times. These teams have probably been working together for many years, definitely know a lot about the industry, and have the skills to bring you an efficiently done project that will be of great quality and functionality.
Fully established teams will have knowledge about what trends are hot at the moment, and what features will catch the eye of people who are visiting your website. Web development companies may also have a set of ideas already in place for you to choose from if you're not exactly sure what you want yet. Web development agencies also have the ability to provide other digital and marketing related services other than just building a website. These additional services can include upkeep of websites, execution of your email marketing strategies, and addressing very complicated web application development projects that are tightly integrated to various other systems. They can also provide extended support and SLAs to support the most demanding digital environments.
The downside to these web development companies is that they are usually not as cost-effective. All of the aforementioned benefits come at a price. This can be a deciding factor for some people, but with something like a website that is going to drive traffic and possibly sales, it might be worth the investment. Another downside can be customer support. While they may have good working hours, they may not all be in the loop with your other problems and servicing teams are often specialist and might not be as flexible to support issues which are not within the defined scope, and this can be frustrating to some people.
Web Design Freelancer
Web design freelancers usually work on jobs they choose, and this can mean good things for you. They take the time to really connect with clients and make sure it's something they can be passionate about. Some freelancers choose to only focus on one project at a time, so you would be getting their full attention for the duration of your project. They also may be less expensive, but remember, with something as advanced as website design and development, you often get what you pay for. That's not to say you won't find an amazing web design freelancer, it just might take a bit of digging and research. It's important to make sure your freelance web designer is experienced and has a good portfolio so you can see their previous work. Professionally built portfolios, good marketing, and word-of-mouth recommendations are the main way freelancers gain clients.
Their pay check is based off the work they do, and they only get paid if the client is satisfied. This mindset will help them to be more dedicated and focused, and may motivate them to get you a quality product within a reasonable time frame. They also may be able to recommend web design or website development elements that you never would have thought to include in your website.
One problem you may come across with freelancers is the support they provide. If they don't have anyone to help them, you may be limited by their working hours on when you can contact them if you need help with a post or if your site is down. Freelancers also may not be as experienced and may take longer to get the final product you are looking for. Another common problem with freelancers is the ability for them to support the growth of a business. They might not have the expertise to go beyond a basic website and this would mean that one will need to revamp their entire website when enhancements need to be done. It is also very common for freelancers to stop doing what they are doing - leaving customers stranded as it will be very difficult to get another freelancer or web development company to pick up from where the last person left off.
While both options have their pros and cons, the decision is entirely based on what you feel comfortable with, which pros outweigh the cons for what you need accomplished, and what you're willing to put in.